As students become more tech-savvy, technology for English teachers is becoming more important in the classroom. Here are some great resources, apps, and websites that you can use in your English classroom to add a touch of technology to your lessons. Try something new as part of your next English lesson!
Disclaimer: Some of the links in this post are affiliate links. This means that at no extra cost to you, I make a small commission when you purchase from one of my links. This helps me continue to provide free material for teachers. Thank you!
Top Technology Resources for English Teachers
YouTube for English Teachers
YouTube can be overwhelming to use in the classroom because there are so many videos. Here are four ideas that you can try in your classroom.
Ted Talks and TedEd
In general, Ted Talks are great for the English classroom. Students can listen to a variety of talks on different subjects from native speakers with different accents. However, with so many Ted Talks and videos available, it's hard to choose.
TedEd is a great resource with pre-made lessons in the form of
Watch
Think
Dig Deeper
Discuss
The videos are often short and topic related. They are easy to navigate on the website.
These are great lessons to use for a discussion-based lesson or just as something different as a Friday treat. The lessons include discussion questions and worksheet activities
For younger students, there are also read-aloud versions of popular books.
Create Playlists on YouTube that Students Can Access
Organize related videos in playlists by grammar point, topic, etc.
Students can use the lists when reviewing for a test or researching a topic
Students can review videos used in class at their own pace
Fast finishers can access additional materials to continue learning
Use Short YouTube Videos Clips to Activate Prior Knowledge
Take your students on a virtual field trip by showing them short clips from a documentary or travel guide.
With the sound off, show a video clip to half the class and ask students to describe what they see to their partner. Then, watch again with the sound on.
Watch a conversation with the sound off. Ask students to predict what the characters are saying. Watch again with the sound on to see if they were correct.
Start Your Own Channel
You don't have to be super tech-savvy with technology to be a YouTube English teacher. Some teachers simply film their lessons for students who missed class to watch later. All you need is a smartphone and a good microphone.
If you are more willing to create videos, YouTube is a great place to create grammar tutorials, vocabulary videos, and pronunciation practice. You can publish videos for the world to see or keep videos unlisted and accessible with a private link.
My recommendations for online teaching equipment and tech for teachers.
Lyrics Training – Teach and Learn English with Music Videos
Lyrics Training is a fantastic free website that students can use to learn a language with music videos. I've written an in-depth article on how to learn English with Lyrics Training.
If your students like music, they will love this website. You can use it as a whole class or individually. It's free and easy to use.
Canva Pro
Canva Pro is a fantastic tool for English teachers, especially if you're looking for an option with unlimited storage and templates to help make your lesson planning and creation more efficient.
With a pro subscription, you have the ability to sell your lesson plans, worksheets, slide shows, and more to create passive income. There is currently a deal on where you can buy one subscription and share it with 4 additional team members for free.
If you'd like to try a FREE month of Canva Pro, you can sign up using this link.
Create Animated Slide Show Presentations
With a Canva Pro subscription, you have access to millions of photos, clip art and even videos that you can easily add to slide shows. In addition, there are ready-made templates which makes creating presentations super fast and easy. I personally use Canva Pro to create my presentations for my online classes.
Lesson Plan, Worksheet and Infographic Templates
If you like to create digital lesson plans, materials or products, there are so many templates to use on Canva. I wish I'd had these when I was doing my student teaching! Stay organized with lesson plan templates and break down the material in easy to understand chunks with infographic templates. Create worksheets for your English classes.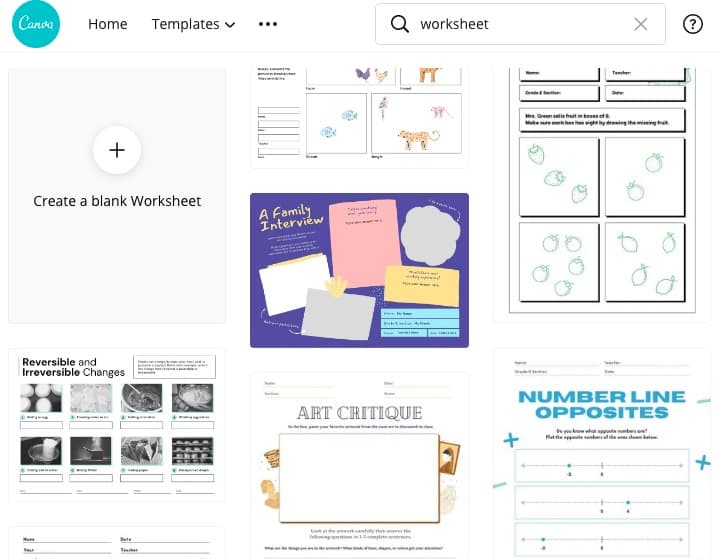 Google Drive for English Teachers
Google Drive is another great, free resource for teachers. Here are some of the top features for English Teachers. Google Drive is free to use which makes it more accessible than Microsoft PowerPoint and Microsoft Word. Note: Google has recently put a limit on their free storage plan, so just be aware of that.
Slides
Teachers can upload PowerPoint Presentations or create their own using Google Slides. You can organize your presentations by unit or topic in folders for students to view.
I find it really easy to create a presentation in Google Slides and then send a "view-only" link to my students via Whatsapp or email.
Submit Assignments
Go paper-free by creating a folder where students can submit assignments. You can set the folder so only the teacher can see the documents. In addition, you can comment directly on the submitted assignments.
Group Projects using Google Docs or Slides
Students can create a project or presentation together by accessing the same document on their computers, phones, or tablets. All work is automatically saved.
Organize Readings and Other Materials in Folders for Students
You can organize any supplementary materials for students into folders along with Google Slides and Documents. Going paper-free has never been easier!
Smartphone Audio Recorder
One of the best ways to practice pronunciation and speaking fluency is the basic audio recorder or "voice memo" app on your students' phones. Here are a few ways to use the audio recorder for teaching English.
After writing a dialogue, have students record it
Record practice speaking exams and have students listen to the recording to see if they are repeating words, using enough vocabulary and grammar or making common mistakes
Have students record a short introduction about themselves and post it on the class Whatsapp group or Padlet
Record tongue twisters
After a listening activity, give students the transcript and have them record themselves
Quiz Sites – Quizziz, Kahoot, and Quizlet
Quiz sites are a great way to review vocabulary and grammar structures learned in class. My top 3 are Quizziz, Kahoot, and Quizlet. So, which one is the best? Check out this in-depth review of the pros and cons of each quiz website.
Quizziz
Best for a large class because students can see the questions on their own screen. Students answer questions at their own pace and can review their mistakes once they finish.
If you work for a K-12 school, the free subscription is amazing. Otherwise, for $19 USD per month, I would use Quizlet or Kahoot instead.
Kahoot
Best for a small to medium-sized, competitive class. You need a TV or screen to show the questions. Students are rewarded points based on speed and accuracy.
The basic plan is perfect for most teachers.
Quizlet
Best for increasing communication skills in medium to large classes. Students work together to match items. Accuracy is more important than speed. Students can also use the program on their own for flashcard review.
I believe this Quizlet is worth the investment, especially if your school pays for the subscription.
IMovie Activities for Learning English
I used IMovie when I taught a film based English class, but it can be used in regular lessons as well. Here are some ideas for creating short films in IMovie.
Commercials – assign groups a product or have them create their own. Students write up a script and film their commercial. I did this over two one-hour class periods.
Grammar videos – assign groups or pairs a grammar point, tense, etc. Students can create short videos using whiteboards, images, acting or singing.
I like to give my students a variety of options and encourage them to do whatever they are most comfortable with.
Same scene, different genre – based off of an improv game, this is a great activity for English language learners as well. Students are given a simple scene (you can brainstorm this as a class. They just need 2-3 characters, a place, and a conflict.)
Assign each group a different genre like Bollywood, Horror, Western, Romance, etc. Students can write and film their scene. If they don't want to act, they can use figures or drawings to interpret the scene.
Whatsapp Groups for English Language Learners
Depending on the age of your students, you could create a Whatsapp group for your class. Whatsapp is a great way to share images, Google Drive files, do activities with emojis, send voice memos, send texts and more.
CONS
Students will have your phone number, so it isn't for everyone
New students can't see any of the previous content so Whatsapp groups work best for closed admission courses
Check out this article for tons of creative Whatsapp activities from the Oxford University Press blog.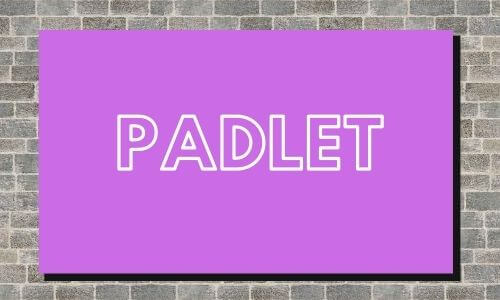 Padlet
Unlike a Whatsapp group, Padlet content is accessible to all students, both old and new. This means that classroom rules and policies, previous readings, etc. are easily accessible in rolling admissions courses.
Padlet is a collaborative space for teachers and students that functions like a bulletin board. Using a secret url, students can post using their name or anonymously.
Ideas for Using Padlet in the English Classroom
Brainstorm ideas – before starting a unit or topic, gather ideas based off of a keyword. Students can post text, images, video and more. Encourage them to comment on each other's posts.
Class feedback / Exit tickets – use Padlet to ask questions like "What did you like about today's class?" or "Write three things you learned today."
Article I Liked – to encourage students to read in English, have a different student post an article they liked each week. The rest of the class can comment on the article.
Exam review – students can create and post videos, memes, websites and more to help them review for tests and quizzes.
Final Thoughts
Technology for English teachers is a hot topic, especially with the recent increase in distance and online learning. I believe that technology is here to stay and look forward to more technological advances for educators.
If you are new to teaching on Zoom, try this free lesson made for online teaching prepositions of place.
Happy teaching (with technology)!