Quiz sites are fantastic tools for students and teachers to learn, practice, and review English vocabulary and grammar. Let's take a look at the pros and cons of three popular websites: Quizziz, Kahoot, and Quizlet.
Quizziz
PROS 
Students see the questions and answers on their own screen. This is great for large classrooms or online learning.
Different types of questions and polls
No ads
Players only need a code to join a live game
Flashcards for reviewing
Reports to see which questions were difficult for your students
Free for K-12 teachers (if you work for a school or district)
CONS
Intro subscription (if you aren't a K-12 teacher) only allows you to create 3 games, with 25 players max
The next tier up allows for unlimited games but costs $19USD a month
Kahoot
PROS
Players only need a code to join a live game
You can send challenges for students to complete as homework on their own
Large self-study library
Duplicate and edit existing Kahoots
Different kinds of questions
You can host games via videoconferencing
The basic plan allows you to create quizzes
CONS
You need a TV screen or SmartBoard to display the questions. Students only see the answers on their devices.
To unlock more question types and features like adding slides and puzzles, the pro plan costs $3USD per month, per teacher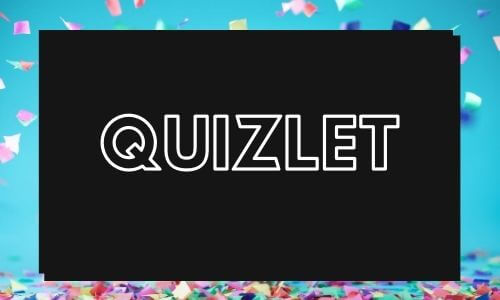 Quizlet
PROS
Flashcard based learning – great for test prep and review
Students can play live games, match or gravity
Players only need a code to join a live game
Quizlet Live – students work together in teams to answer questions which leads to more communication
Accuracy is valued over speed
The free version allows for unlimited flashcards
CONS
Students need to create an account to use the flashcards
The free version has ads
Quizlet teacher costs $4.95USD per month
Some students have been uploading final exam questions to Quizlet and cheating on exams
Summary – Which one is best?
In my opinion, the best quiz site for your classroom depends on a few factors: class size, budget, and competitiveness.
Class size
Small – Quizziz or Kahoot, Quizlet for personal review
Medium – Quizziz, Kahoot or Quizlet
Large – Quizziz or Quizlet
Budget
No budget or low budget – Kahoot
Medium budget – Quizlet
Larget budget – Quizziz
Competitiveness
Competitive class – Kahoot or Quizziz
Non-competitive class – Quizlet or Quizziz
My thoughts on Quizziz
My students really like Quizziz. It can be difficult to see long or more complicated questions on a TV screen or SmartBoard, so my students like that the questions are on their phone screen. 
If you work for a school or district, the free version is fantastic. If not, $19 a month is an investment, especially with so many other free resources out there.
My thoughts on Kahoot
Kahoot is very popular and works for a competitive class. The basic plan is perfect for the needs of most teachers. I would only upgrade to the pro plan if you are very tech-savvy since the other features can be a bit complicated to set up.
My students' biggest complaint is that they can't see the question. When you write a long question, the font is really small and hard to read.
My thoughts on Quizlet
Quizlet teacher is worth the investment. Even better if your school pays for a subscription! 
Quizlet Live is much more communicative than Kahoot or Quizziz because students have different answers on each device, meaning that they must work together. It's really good for a class that doesn't like competition because accuracy is rewarded instead of speed.
I've used all three quiz sites in my classroom, but it really depends on each group which one I choose. I hope you try out one or more of these sites. Let me know what you think! Happy teaching!
Check out my previous post on technology for English teachers.
---
If you liked this post, pin it on PINTEREST to your TECHNOLOGY board.