Are you thinking about teaching English abroad in Asia or Europe but aren't sure which one is best for you? In this post, I'll share the differences between working as an ESL teacher in Asia vs Europe in terms of saving money, work-life balance, and the types of jobs to help you decide.
Disclaimer: This post contains affiliate links. If you make a purchase using one of these links, I receive a small commission which helps me continue to create free content for teachers. Thank you!
Asia vs Europe Teaching English Abroad: Saving Money & Lifestyle
To begin, while salaries and the cost of living will vary depending on the country and city where you are teaching and the kind of school or program, let's look at some general trends for saving money and lifestyle when teaching abroad in Asia vs Europe.
To teach in most countries you'll need a TEFL certificate. If you don't have one yet, check out this video to learn about which TEFL certificate is right for you.
Asia: Saving Money and Lifestyle as an ESL Teacher
Medium to high salaries coupled with a lower to moderate cost of living makes saving money possible in some Asian countries.
Many teachers are able to save a couple hundred to a thousand dollars or more from their salaries each month. This makes teaching English in Asia attractive to people who are still paying off student loans or are hoping to save money for traveling or other goals.
According to GoAbroad.com, the best countries for saving money in Asia for teachers are Taiwan, Malaysia, China, South Korea, Vietnam and Indonesia.
Your lifestyle will depend on where you are teaching – will you be living in a large, cosmopolitan city or a small, rural village? Generally speaking, most English teachers in Asia are able to travel, eat out and soak up the local culture, all while still saving money.
Europe: Saving Money and Lifestyle as an ESL Teacher
When it comes to teaching English abroad in Europe, you can expect to break even in most cases. Low to medium salaries paired with a medium to high cost of living makes saving large amounts of money difficult.
While you will earn enough to enjoy a comfortable lifestyle in Europe, I recommend teaching online or private tutoring to supplement your income.
The only European country to make GoAbroad.com's list of the best countries to save money while teaching was the Czech Republic.
In terms of lifestyle, you can take advantage of low cost airlines and trains to travel to other European countries, occasionally eat out and visit cultural sites from time to time on an English teacher's salary. However, you may find yourself living from paycheck to paycheck.
Asia vs Europe Teaching English Abroad: Work-Life Balance
Another point to consider when thinking about whether you'd like to teach abroad in Asia or Europe is work-life balance. One of the best things about teaching abroad is the ability to travel to new places. You'll want to make sure you don't spend the entire time working.
Asia: Work-Life Balance While Teaching Abroad
In Asia, you'll be working long hours – typically 40 hours per week or more, which doesn't leave you as much time to explore your new country. While the teaching hours on your contract might be around 25-30, you can expect to spend additional hours each week holding office hours, creating materials and grading student work.
If working in a private academy, expect to work evenings and weekends. In Asia you will typically be working for one or two schools which can cut down on commuting.
Europe: Work-Life Balance While Teaching Abroad
In Europe, depending on the country, schools may have long lunch breaks and shorter work days than in Asia. If you are working in Europe as a language assistant, you can expect to work between 12-20 teaching hours per week. You'll be earning less because you are working fewer hours.
Just like in Asia, teachers in Europe will most likely have unpaid gaps in their schedule to use as planning time. You may be working at one school or traveling from business to business if teaching in-company classes, for example, so you'll have to factor in your commuting time as well.
Europeans value family time and work-life balance in many countries, so you can expect to have more time to explore when teaching in Europe.
If you are curious about what it's like to teach in Spain, then check out my Teach in Spain playlist where I share tips and tricks for teaching in this beautiful European country.
Asia vs Europe Teaching English Abroad: Types of Jobs
In general, Asia is a better destination for first time teachers because it's easier to find jobs and get a visa to teach English abroad. Let's take a look at some of the types of English teaching jobs in both Asia and Europe.
Asia: Types of Jobs for ESL Teachers
There are a few different teaching assistant programs in Asia. These programs are usually government sponsored and place teachers in public schools. The most popular programs are EPIK in South Korea, JET in Japan and NET in Hong Kong.
Another way to teach in Asia is at private language academies. Some countries like South Korea and China have specific visas for English teachers so you can work in these types of jobs.
Most jobs will require a bachelor's degree, English as your native language or proficiency in English and a TEFL certificate. 
Premier TEFL offers paid teaching internships abroad in countries like Japan and South Korea. If you want to teach abroad in Vietnam, I recommend Ninja Teacher Academy since they help with job placement after your course.
Certified teachers are eligible to apply to jobs in international schools. I recommend checking out the recruitment agencies Search Associates and Schrole.
Not sure where to look for teach abroad jobs? Download my FREE Ultimate Teach Abroad Jobs Guide.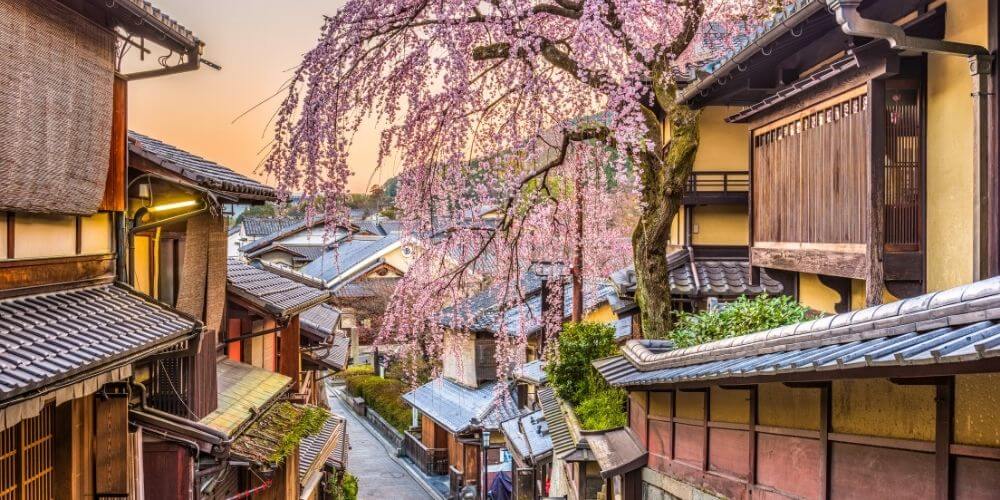 Europe: Types of Jobs for ESL Teachers
Europe also has some options for language assistant programs in public schools. The most popular ones are Auxiliares de Conversacion in Spain and TAPIF in France
Teaching in Europe is more difficult because most jobs require European citizenship or working rights. It's much more difficult to find an employer who is willing to sponsor your work visa in Europe.
Sometimes it's possible to teach part-time if you are on a student visa in Europe. Typically you will either do a TEFL course and then continue to study the local language, or just study the local language in order to get your student visa. In-company business classes and private language academies are popular options for teaching while studying.
CELTA is the preferred TEFL course in some European countries. Here's a video where you can learn more about the CELTA.
For certified teachers you can also apply to international schools in Europe, but there is a lot of competition.
Final Thoughts
Both Asia and Europe are fantastic destinations for teaching abroad. However, everyone's teach abroad journey is unique so make sure you choose the option that works best for you.
Now that you know the main differences between teaching English abroad in Asia and Europe, which will you choose and why? Leave a comment!
If you're new to teaching abroad and would like to learn how to choose where to teach abroad, create an irresistible resume, prepare for interviews and find jobs abroad with a TEFL certificate, then enroll in my self-study online course The TEFL Teacher Roadmap.