Is fear stopping you from living an adventurous life and teaching English abroad in the destination of your dreams? Here are 7 teach abroad fears that teachers face and how to overcome them.
Disclaimer: This post contains affiliate links. This means that I receive a small commission when you make a purchase using my link – at no extra cost to you. Thank you for supporting my business! I only recommend products that I believe my readers can benefit from.
Teach Abroad Fear #1 – Not knowing what to expect
Whether it's your very first time teaching abroad or your first time in a new country, it's difficult to know exactly what to expect.
Luckily, nowadays there are many teachers who are willing to share what their experience teaching abroad is like on blogs, YouTube and in Facebook groups.
Solution: Facebook Groups and reaching out to teachers using their TEFL to teach abroad
If you are planning on teaching abroad with a program like TAPIF (France), EPIK (South Korea), Auxiliares de Conversación (Spain), JET (Japan) etc., there are Facebook Groups you can join. In these groups, prospective, current and former teachers share their advice on topics like housing, classroom experience, finding private classes, and traveling.
To find Facebook Groups related to your program (or programs you are interested in) simply search the name of the program in the search bar on Facebook and click on "groups."
Another great way to find out what to expect is by talking to current teachers using their TEFL to teach abroad. Chances are you know someone (or know someone who knows someone) who is teaching abroad and can answer your questions. If you're looking at International Schools, ask to speak to a current teacher.
If you are serious about teaching abroad, I offer 1 on 1 coaching to help you find the perfect teach abroad program and prepare for your time abroad with a plan and confidence. Download my FREE Teach Abroad Quick Start Guide to find out more.
Teach Abroad Fear #2 – Not feeling confident to teach English
Another common teach abroad fear is lacking confidence in your teaching. If this is your first time teaching abroad, or even if you are teaching in a new country or type of school, it's normal to feel unprepared.
Fortunately, there are so many resources to support you: TEFL programs, co-teachers, blogs and books.
Solution: Do a TEFL course and practice teaching in local programs or online
If you haven't gotten your TEFL certificate yet, I highly recommend signing up for a course before you leave to teach abroad. Even if it's not required by your teach abroad program (for example, the Auxiliares de Conversacion program in Spain doesn't require a TEFL), it can be very helpful.
In a TEFL course you'll learn how to lesson plan, manage the classroom, teach skills like reading, listening, writing and speaking and more. I recommend the TEFL courses from Premier TEFL since they offer only accredited courses, they have amazing student support, and there are options for different budgets.
Once you have your TEFL, why not try putting it to use by teaching as a volunteer or paid tutor? Search your local community pages and schools for opportunities. Another great way to gain some experience (and confidence) is teaching online! Check out my "Teach Online" page for company reviews, tips and more.
Teach Abroad Fear #3 Culture shock and language barriers
Going on a vacation is one thing, but when you are working and experiencing daily life in another country, it's a completely different experience. Culture shock and language barriers are fears that MANY teachers have before they teach abroad.
While culture shock and language barriers can make even the simplest things difficult (like signing up for a bus pass or visiting a bank), they can challenge you and help you grow as a person. Once you can communicate in another culture and language, you'll feel unstoppable!
Solution: Find a language exchange partner from the country you want to teach in
Before I went to Egypt, I found a language partner to help me not only improve my Arabic language skills, but also my knowledge of Egypt specifically. We worked on simple things like going to the market to order fruit to the different kinds of transport to common greetings. We chatted via Skype once a week or so.
Being able to practice my skills one-on-one first gave me a lot of confidence and it was so much fun to put those skills to use in real-life daily activities once I arrived. I also appreciated learning about the culture so I knew what to expect. It definitely made the chaos of public transportation more manageable because I already know where/how to buy tickets.
Here are some ideas for finding language partners:
Facebook groups (search for "your native language" "the language you want to learn" and "exchange." For example, I'm in a group called English-Italian Exchange.
Tandem App practice speaking or chatting with native speakers using this app
Hello Talk is another app where you can exchange languages. It has some features which make it very beginner friendly.
If you want to try weekly lessons with a tutor, then try your first class on Preply for 70% off with this link.
Teach Abroad Fear #4 Trouble meeting people abroad
Humans are social creatures and it's common to feel unhappy when we are suddenly alone. One of my teach abroad fears was: how would I meet people abroad?
If you are naturally shy, there is a language barrier or you simply don't know where people your age hang out, it can be hard to get over this hurdle once you are abroad.
Solution: Use the Meetup app to find groups that interest you
Before there was Meetup, I used CouchSurfing meetups to find people to go out with, hike with, practice foreign languages and take day trips. Now, Meetup is a great app for finding groups with common interests in your local area.
Simply make an account on the app and select your interests like sports, social groups, business, traveling and more.
Challenge yourself to try a new Meetup once or twice a month and see what you like best! When I moved to Australia after living in Spain for 5 years, I joined a Spanish-English language exchange to continue practicing the language.
If you are teaching in a school or as part of a program, you can also meet people that way.
Teach Abroad Fear #5 FOMO (Fear of missing out) and homesickness
It's true that when you choose to live abroad, you'll be missing birthdays, weddings, holidays and more. You're bound to get homesick at one point or another and maybe even want to pack up your bags and leave.
However, there are two sides to the coin. If you don't go abroad, will you regret it? Will you be stuck thinking, "what would it have been like?" Will you have another chance at another moment down the line to teach abroad for a year or will life get in the way?
Solution: Make a bucketlist and connect with friends and family back home
While you may be missing out on some big events back home, I challenge you to create a "bucketlist" of things you are looking forward to doing in your new country! Think of one of a kind experiences that you can only have in that country.
Some of the bucketlist items I've been able to check off thanks to teaching abroad are:
Snorkeling in the Great Barrier Reef – Australia
Seeing wild Komodo dragons – Indonesia
Going to the top of the Eiffel Tower – France
Doing a pilgrimage with my host family – Costa Rica
Kayaking down a river in Asturias- Spain
Going inside the pyramids – Egypt
Sledding on a ski run – Switzerland
… and so much more!
To combat homesickness, it's easier than ever to simply jump on videochat and feel like you aren't worlds apart. Keep up with family events by Zooming in for birthdays, weddings and more. You may have to wake up early or stay up late to do so, but at least you can feel like you were part of the action.
Teach Abroad Fear #6 Money!
Depending on your program, you may be responsible for costs like healthcare, flights, housing, bills and food. (If you don't want these costs – look into programs in South Korea, the United Arab Emirates, and International Schools!)
These costs can add up quickly along with going out, day and weekend trips, wanting to buy local goods and paying back student loans.
Solution: Make a budget based on the local cost of living and teach online to supplement your income
As part of your teach abroad search, you should be considering the local cost of living. For example, while you may be earning a higher salary in Japan, the high cost of living means you'll save less than working in Thailand, where salaries are low but the cost of living is low.
Do your research and find out what to expect in terms of average cost:
For a studio apartment
To rent a room in a share house
A week's worth of groceries
For public transport
For plane tickets to visit another region or close by country
of bills (water, electricity, internet, etc.)
To furnish an apartment
Once you have an idea of what you'll be spending, create a budget and stick to it!
If it looks like you'll need to supplement your income in order to make the most out of your new home – traveling, going to museums, etc. – then why not try teaching English online? Check out my "Teach Online" page for ideas of what companies you can work for. I currently teach online for Outschool while teaching abroad in Australia!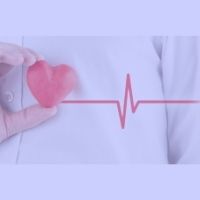 Teach Abroad Fear #7 Health and safety abroad
The last teach abroad fear, but certainly an important one, are fears related to health and safety. I've had surgery while abroad, been evacuated due to civil unrest and gotten seriously ill. You never know what's going to happen!
Solution: Create health and safety plans BEFORE you arrive in your new country
Before you go abroad, check what health risks you might encounter. I like to use Travel.state.gov website to look up helpful information on specific countries. Here's an example for Spain.
If you take any medication, you'll need to see if it's available in the country you plan on teaching in. Sometimes you may need to get a year's supply of medication and bring it, along with a note of authorization, abroad. Be careful of local laws since some medications are banned in different countries.
Make sure you have a list of your vaccines, any medications you are allergic to and any health issues that you have. I like to have a list both on my phone and printed out that I keep in my wallet. You might also want to get this list translated into the local language.
As far as safety goes, here are some things to consider:
Carry a list of emergency contact numbers and give your family and friends all your contact numbers (and the numbers of a few friends/your school/your program) – When I was planning my evacuation from Egypt, the internet and cell phone services were taken down in the entire country. Luckily, I had given my family my landline number and they were able to secure me a flight out of the country … my ticket was handwritten on a piece of paper because all the flight systems were down too!
Follow the local news – This can help you keep on top of civil unrest, natural disasters and more.
Travel in groups and always tell someone where you are going – While solo travel is fantastic, safety truly is in numbers. Make sure to always tell someone where you are going and when they should expect you back.
Follow your gut – When teaching and traveling abroad, you may find yourself in sticky situations. If something doesn't feel right, it probably isn't. Follow your intuition!
While health and safety issues can be a bit scary to think about, it's always better to be safe than sorry. Plan for the worst and you're likely to be just fine.
Once I've overcome my teach abroad fears, what are my next steps?
Once you've decided where you'd like to teach, check out the different program options with my FREE Teach Abroad Quick Start Guide or head on over to Dave's ESL Cafe job board.
Now that you've got a destination in mind and you're ready to go, make sure to check out my post on 7 Things to Bring When Teaching English Abroad.
Need more help? Fill out my survey and I'll email you back.
Happy teaching!
Jamie