Do you want to teach online?
Get personalized help to fast-track your online teaching journey!
1:1 Online Teacher Coaching Topics to Choose From
* starting your freelance teaching business or preparing for online company/marketplace interviews
* creating, adapting or sourcing ESL lesson materials that can be used commercially
* using technology in the online classroom
 * marketing strategies to find students to teach online
* evaluating students & goal setting
* scaling as an online teacher to grow your income, pricing and student contracts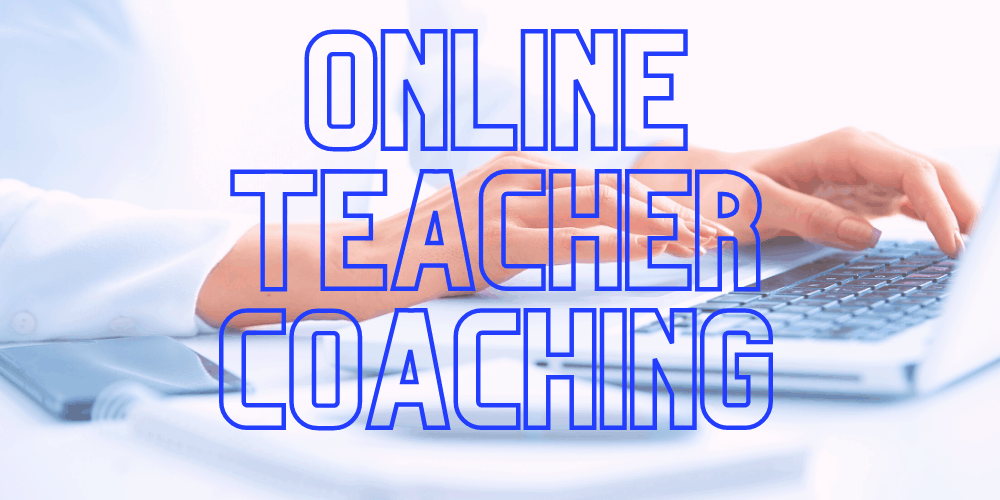 1:1 Online Teacher Coaching
* 1 hour Zoom session with Jamie from ESL Teacher 365
* Onboarding form to share your online teaching goals & questions (must be completed at least 1 week before our session)
* Personalized slide deck with information & links relevant to your online teaching journey to help you get started – fast!
* Recording of our session
* Follow up email with additional resources
$125 USD
Questions? Email jamie@eslteacher365.com
Spaces are limited. 
I had an amazing coaching session today with Jamie from ESL Teacher 365. I clarified a lot of what I sort of already knew, but I didn't have the needed focus or a set of actionable steps to apply. Jamie conducted the session in a very useful two-way brainstorming fashion. This generated lots of ideas that I believe will be quite useful in my future marketing of my English as a Foreign Language lessons for adults now and also later when I start marketing my services to young learners and to people who want to learn Spanish. I now have some actionable steps to take in order to build my online teaching business.
My biggest struggle was just having an actionable plan. I kept changing approaches and plans because I wasn't sure which one to stick with.
Now I have an idea of what to do and what the process will look like to get where I want to be.
I really feel like this helped me out and gave me a fighting chance towards getting my business established.
Before working with Jamie I was pretty clueless on how to start freelance teaching English. I had under 2 years of experience as an English tutor and only 4 students at the time.
I found Jamie through her YouTube channel and after giving it some thought I decided to book a coaching call with her. The 1 hour call flew past as she addressed all of my questions and struggles I had outlined in the onboarding process. Her coaching style was clear and to-the-point but also easy-going and comfortable.
I now have all the knowledge I need to set up my social media presence, handle administration and ultimately reach my teaching goals. If you are a freelance English teacher who's starting out or struggling to find students I highly recommend you reach out to Jamie!
After my first session with Jamie, I immediately felt more at comfortable about my future career path teaching online and abroad. Jamie is down-to-earth, caring, knowledgeable and professional. I trust Jamie's advice and opinions, because I can recognize that she-with over ten years of experience teaching abroad-has gained insight into her career that others may lack.
The session was great. Jamie is very professional and very friendly. She asked me to provide my questions before the meeting so that we can make the best use of time. Material was well prepared and targeted the exact points I wanted to learn about. I would definitely reach out again when I have more questions or need more training.
Meet Your Coach: Jamie
Hi! I'm Jamie and I'm an American online freelance and Outschool/Allschool/Cambly teacher.
Under my expert guidance, you'll learn the skills you need to teach online & gain confidence as you get closer to your online teaching goals.
I guarantee I can help you fast-track your online teaching process.
Online teaching is a growing industry that offers the freedom to travel and live an adventurous life!