In this English for Beginners: Family lesson, you'll learn how to talk about family members in English and practice with some activities. You need a pen or pencil, a notebook and some pictures of your family for this lesson.
You can also watch the YouTube video version of this lesson.
English for Beginners: Family Vocabulary Introduction
To begin, let's start with father and mother. Father is for a man and mother is for a woman. You can also say "Dad" for father or "Mom/Mum" for mother.
In your family, you might have a sister or brother. Sister is for a girl and brother is for a boy.
You can say "brothers and sisters" or "siblings." How many siblings does each child have in the pictures?
Your family: Talk about your siblings
In my family, I have one brother. What about you? Answer the questions below.
To answer the question, say, "I have ___________ brother(s)." or "I have. ______________ sister(s)."
Family Members in English: Marriage and Children
Your family can grow when someone gets married. A man is a "husband" and a woman is a "wife."
If a man and a woman have a baby, it's their child. The plural of child is children.
A boy is called a son and a girl is called a daughter.
English for Beginners: Family Tree Activity
Now, let's practice the family members in English. Look at the picture and write in the word to complete the sentence. Write the sentence in your notebook and say it out loud.
The answer is at the end of this blog post!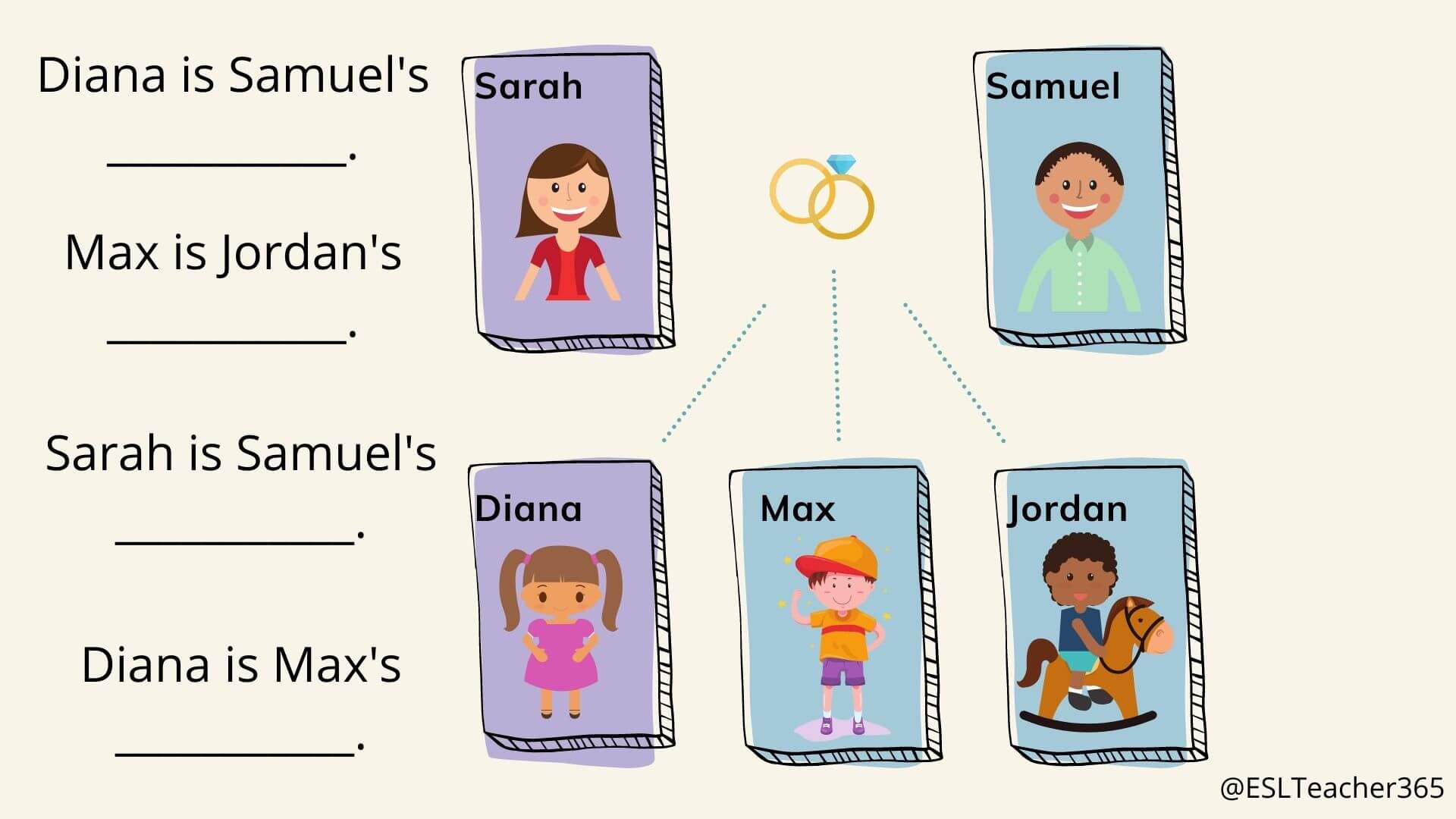 More Family Members in English: Grandparents and Grandchildren
Your mother and father also had a mother and a father. We call those people "grandparents." A grandmother is a woman and a grandfather is a man.
Your grandparents had a child (your mom or dad) and your parents had you. You are your grandparents' grandchild. A grandson is for a boy/man and a granddaughter is for a girl/woman.
Look at the pictures to check your understanding.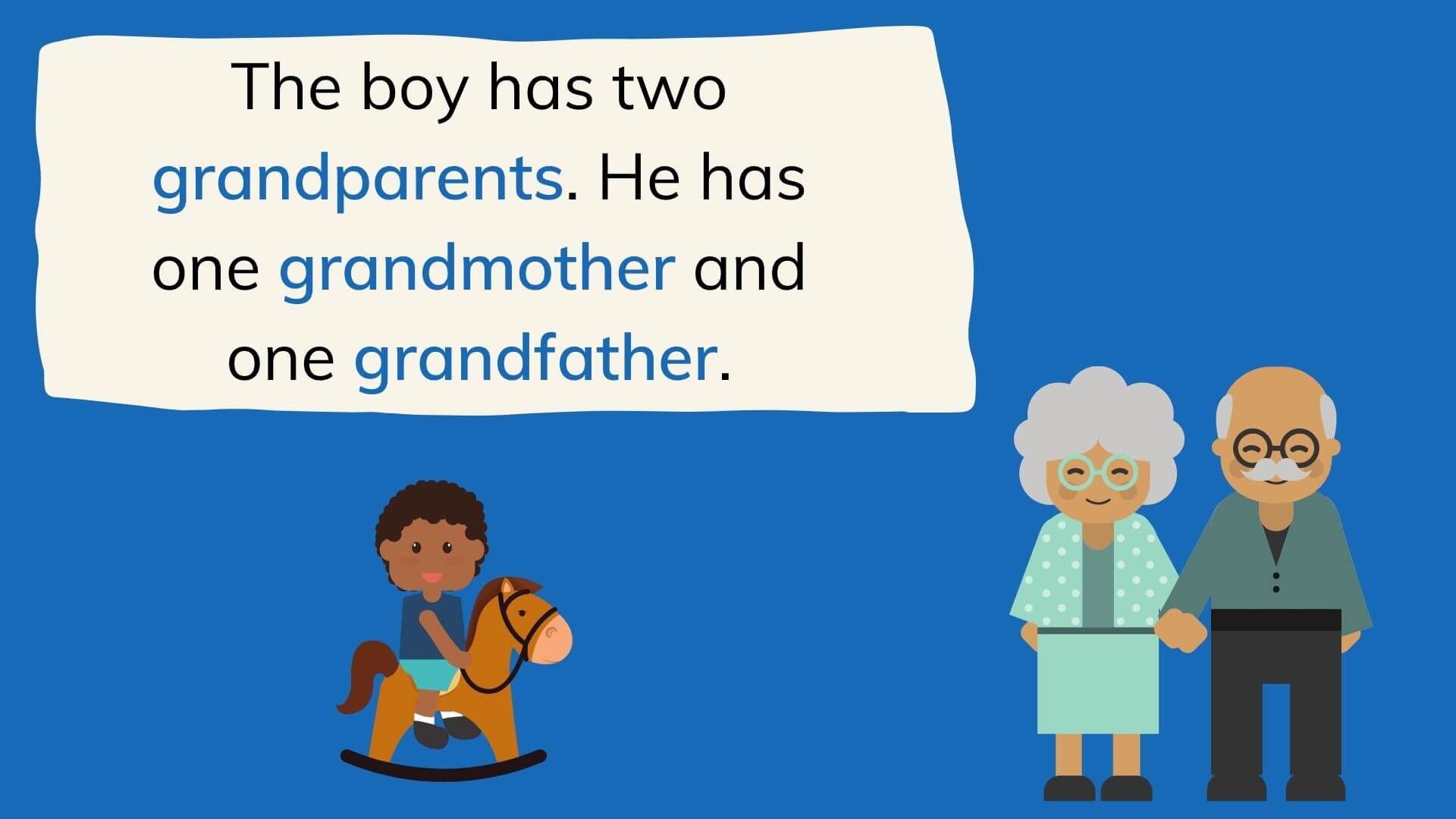 Practice Activity with Photos: Family Members in English
I hope you liked this English for Beginners: Family Vocabulary lesson. Happy learning!
Subscribe to my YouTube Channel
Learn phrasal verbs to talk about family and friends
ANSWERS
daughter
brother
wife
sister