Despite the current global situation, it's still possible to follow your dream of teaching English abroad. These are 7 of the best places to teach English abroad in 2021!
Disclaimer: This post contains affiliate links. This means I receive a small commission when you make a purchase using a link – at no extra cost to you. Thank you for supporting my business!
# 1 South Korea
To begin, South Korea continues to be a great place to teach English abroad. English teachers are in high demand and can expect to earn high salaries with benefits like flight allowances, accommodation, paid holidays and bonuses.
South Korea is perfect for teachers who have a bachelor's degree, are native English speakers, can pass a background check and are TEFL certified. If you don't have a TEFL, make sure you get one before you apply to teach in South Korea. I recommend Premier TEFL courses because they are an official partner of the EPIK Program.
Teachers choose South Korea because they can save money and even pay off student loans. However, keep in mind that you'll be working long hours – some of the longest working hours in Asia for teachers.
The most popular program is EPIK. Applications open twice a year.
#2 Spain
Another great place to teach English abroad in 2021 is Spain. The Cultural Ambassadors Language Assistant program (also called Auxiliares de Conversación) is currently open, so apply before all the spots are taken!
Teaching in Spain is very different from teaching in South Korea. You won't receive benefits or a high salary, but you will be working fewer hours. You'll have plenty of time to explore Spain or teach private lessons since many programs have three day weekends.
If you need to supplement your income, you can teach private lessons for around 20 euros per hour or teach English online. In-company business classes are also popular in Spain.
I taught in Spain for 5 years in public, charter and private schools as well as at a Spanish summer camp. Check out this post on teaching English in Spain to find out more.
Spain is a great place to work if you are a recent graduate. It's also one of the easiest European countries to work in for Americans and Canadians since many programs sponsor teachers' visas.
#3 United Arab Emirates
For experienced and qualified teachers, it doesn't get much better than the UAE or even other Middle Eastern countries. Teachers flock to the United Arab Emirates thanks to extremely high salaries and the ability to save money.
Many teachers find that spending only two or three years teaching English in the Middle East allows them to save for future expenses like housing deposits and having children.
Men are often preferred over women teachers, and you'll definitely need a teaching certificate from a native English speaking country and/or a TEFL certificate.
The best places to teach in the United Arab Emirates are International Schools. These schools are highly competitive, but provide a competitive salary, benefits and accommodation for teachers. You can apply to International Schools directly or apply through an agency like International School Services or Search Associates.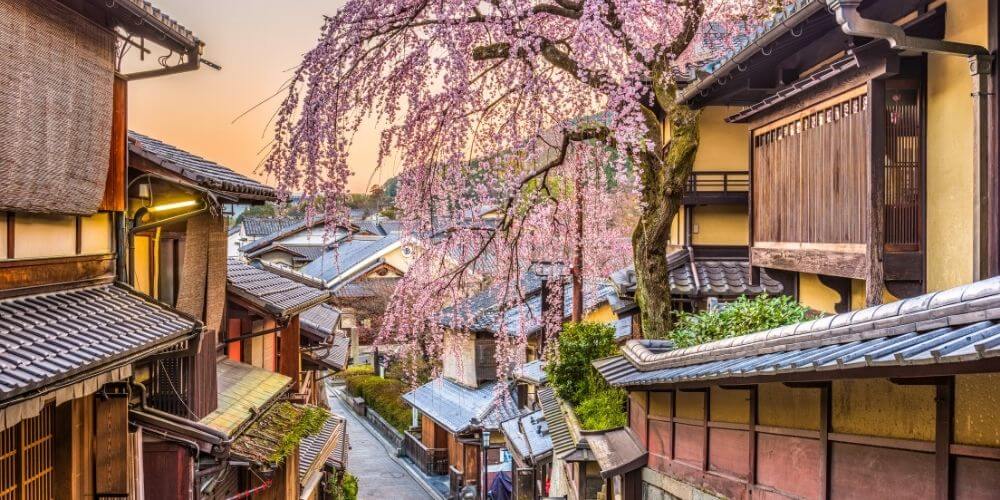 #4 Japan
Japan remains one of the top places to teach English abroad thanks to its high to moderate demand for English, unique culture and large expat community. Salaries are generally high, but the high cost of living in Japan makes it more difficult to save money than in other countries.
One of the most popular programs, the JET program, is great for recent college graduates. This is a language assistant program where you'll work alongside a Japanese teacher in a K-12 classroom.
You'll need a bachelor's degree and a clean criminal record to teach in Japan. I also recommend getting a TEFL before you apply to any programs as teaching in Japan is quite competitive.
#5 Costa Rica
If you are looking to teach in Latin America, Costa Rica is a fantastic option! You'll definitely need at least a 120 hour TEFL certificate to be able to teach English in Costa Rica.
Luckily for teachers, tourism and business with the US mean that English lessons are in demand in Costa Rica. The most popular region for teaching is the Central Valley: San Jose, Cartago and Heredia.
I taught in Costa Rica as my first teaching job abroad. The relaxed attitudes of Costa Ricans make the work-life balance fantastic in this Central American country. While it isn't easy to save money on a teacher's salary in Costa Rica, you can afford to travel around this beautiful country cheaply.
#6 Thailand
Unlike in Japan and South Korea, teachers don't earn high salaries in Thailand. However, you'll be working fewer hours and enjoy a lower cost of living.
Many travelers come to Thailand and love it so much they decide to stay. Teaching English is a great option thanks to the relaxed work culture. Thailand is the perfect country for adventurous teachers.
In order to teach in Thailand, you'll need a native level of English and a bachelor's degree. A TEFL is helpful, but not required. You can find jobs through job boards or third party placement agencies.
#7 Teach English Online from Anywhere in the World
It's no secret that online English teaching has exploded. You can teach English from the comfort of your home while you wait for the borders to open and then continue teaching once you arrive in your new country.
Requirements to teach English online vary from company to company, with some requiring native speakers, bachelor's degrees and/or a TEFL certificate. There's truly a company for everyone.
I currently teach online with Outschool while living abroad in Australia. I love the flexibility of making my own schedule which allows me plenty of time to travel around my new country.
Are you ready to teach English abroad?
Getting started teaching English abroad is overwhelming and scary! If you need extra help choosing the right country or program for you, I can help you make a plan and build your confidence! Fill out this survey to see how I can help you.
Check out this video on how to get started teaching English abroad.