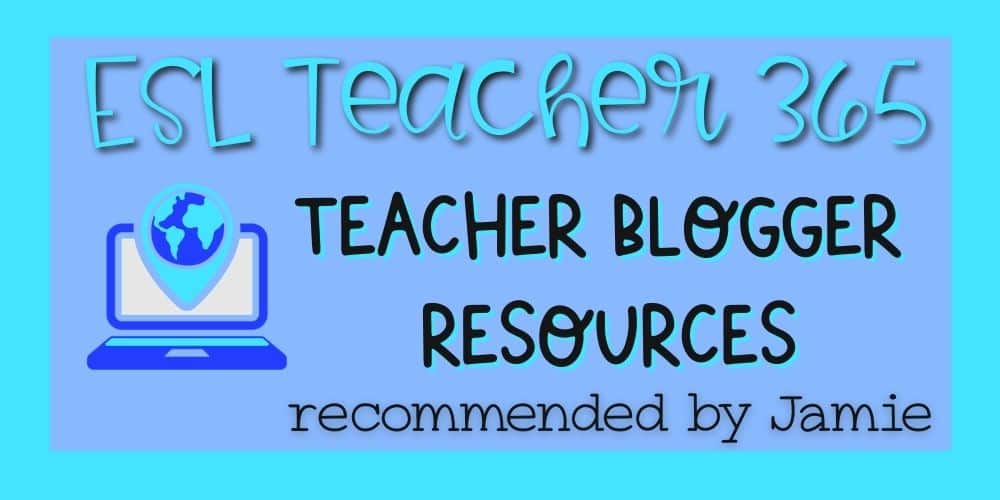 The following resources contain affiliate links – this means I earn a small commission if you sign up for these resources with my links. This commission helps me continue to provide high-quality resources and lessons for teachers and students! I 100% recommend these resources and hope they are helpful!
Create Graphics, Images and More with Canva Pro
Canva Pro is a blogger's best friend! Make graphics for your blog, Instagram, Facebook, YouTube and more with access to millions of images and videos.
I use Canva Pro EVERY DAY and I highly recommend it to all bloggers. Right now you can get 5 subscriptions for the price of 1 when you sign up 4 "team members." 
Best Pinterest Course for Bloggers
Are you a new blogger? Do you want to increase your traffic with Pinterest?
Sign up for Ell's Pinterest course – it's super affordable and covers everything you need to know to get your Pinterest account started and start getting traffic to your blog! 
Teachers Pay Teachers Shop - ESL Teacher 365
Are you an English teacher looking for lesson plans, PowerPoints, printables, and more for your classroom?
Are you teaching English online and need resources?
Visit my Teachers Pay Teachers shop for free and paid products, lessons, and resources for your classroom.
Speaking Club Online Membership
Are you a student with an intermediate level (or above) of English? Do you want to practice and improve your speaking skills with students and teachers from all over the world?
Try the Speaking Club Online. Speak about 3 different sets of questions with 3 sets of partners via Zoom. Get feedback from native English teachers if you are partnered up with them.
Sign up for one free lesson per week or use this link to sign up for a membership which includes unlimited classes.
My Favorite Pinterest Pin Templates
Are you a creator or blogger looking to gain traffic from Pinterest? These Pinterest Pin templates from Saly Bear make getting fresh pins ready in a flash.
With the new Pinterest algorithm changes, it's really important to create fresh, new, and clickable pins. I hope you'll love these Canva templates as much as I do!